I will be launching a 8 week female fat loss programme which will be starting in January 2018. The programme is designed specifically for females, using protocols to improve hormone imbalances and stubborn fat areas.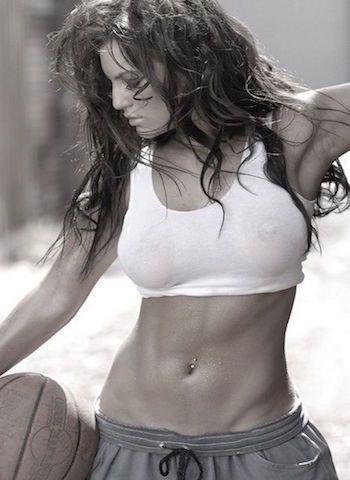 Following the 8 week programme, you will achieve
-Reduced stubborn fat
-better sleeping patterns
-more confidence
-more toned body
-healthier skin and hair
The 8 week programme focuses on fat loss protocols that are based both on scientifically proven research into the stimulus of fat burning hormones and years of real world experience working to help women look and feel their absolute best. The Meltdown For Female Fat Loss programme can be so effective that it can be tailored to the goals of every woman, be it dropping post pregnancy weight that just refuses to shift, or to budge that last few pounds to look good in a little black dress
Jeanette's Testimonial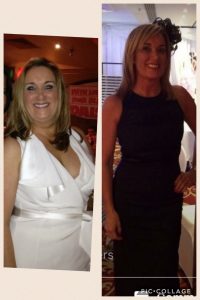 I Joined Tom's personal training in September with low self esteem, not much confidence and feeling quite over weight, I then completed the 12 week challenge and I can honestly say I've never felt better.
Since having Tom as my personal trainer I have gained so much more confidence and self motivation, fat loss and a lot more strength…
On top of being able to maintain a healthy diet due to the great food advice he has given me, even being able to have a little treat…
Tom has motivated me so much I have kept up my regime! Would recommend Tom Wellman to anyone for his professionalism through my training…
I always felt dieting and exercise was a chore… but with this it's been enjoyable through it all! I now feel ready to change my wardrobe and wear the clothes I want.
Metabolic Rejuvenation
Far too many women have spent endless hours jogging, pounding away on cross trainers, and slaving on spinning bikes whilst simultaneously starving themselves on portions of food that wouldn't satisfy a sparrow! The end result is a shut down in key fat burning hormones such as leptin and ghrelin, potential damage to the thyroid gland and thyroid output, and metabolic catastrophe. I have seen countless women come to me after achieving short term weight loss success with fad liquid diets and excessive cardio only to have the worst possible weight gain rebound when normal life inevitably resumes. Our goal in these cases is to ensure metabolic rejuvenation so that you can function as a lean, healthy and vibrant human being, have decent energy levels, and not be frightened of eating the odd bit of "bad food"! Life is for living after all, and the key in this case is learn to eat, exercise, and live in the right way so that your body becomes a fat burning machine. Putting yourself in the position that in order to lose weight, or even worse maintain your existing weight, you need to subsist on the barest minimum of calories runs counter to everything that we stand for and everything that we do when dealing with female fat loss.
Cardio Bunnies Beware!
Ask yourself this one question – how many women do you know who consistently go to the gym, spend all their time on recumbent bikes and elliptical machines, and don't ever seem to drop an ounce of weight? The chances are that nearly all your female friends who attend the gym fall into this category. Now we are not going to tell you that all cardio is evil, the human body is far too complicated to ever take crazily dogmatic points of view, but i do show my female clients the correct way to use their time in the gym for real and tangible results.
When training for fat loss, resistance training is the way forward for most. Sports performance and conditioning science has developed an unprecedented rate since the early 1990s and the latest fat loss research, which the Female Fat Loss Programme is based on, means that you lose more fat more rapidly than ever before whilst improving the overall "tone" and shape of your body.
The precise and highly focused nature of the fat loss training is proven to burn calories long after you have left the gym. Traditional workouts burn fat whilst you're exercising, but as soon as you get off the treadmill your metabolism shifts back down to normal. With the application of tried and scientifically tested systems i can guarantee that your metabolism stays elevated, and you therefore continue to burn body fat, for up to 38 hours after you have finished exercising! One of the things that all my female clients comment upon after finishing their first Fat Burning workout is how for hours afterwards they feel as though they are "light on their feet"
Premenstrual Issues
Whether its water retention, irritability, sugar cravings or heaven help you all three at once, premenstrual problems can easily derail your fat loss goals. We address these issues head on and have numerous nutritional and supplementation protocols to help alleviate PMS and keep you on track to achieve the body of your dreams.
Prices
| | | | |
| --- | --- | --- | --- |
| Package Name | Number of sessions | Cost per session | Total Price |
| Standard | 1 a week | £35 | £35 |
| Silver | 2 a week | £30 | £60 |
| Gold | 3 a week | £25 | £75 |
| Train with a friend | 2 a week | £30 | £60 (£30 each) |
Why not book in for a free consultation/taster session with me to find out more. Click the link below