If you are willing to put in the work and ditch the excuses, you will achieve results you wouldn't think is possible with my 8 week fast fat loss programme.
You will have all the tools needed to get into the best shape of your life at your disposal, all you need to do is execute the programme 100%
What's included
friendly and supportive community
Fat loss calculator
Create your own meal plan from a selected food list
Your own App to track workouts and progress
Weekly adjustments chart to prevent plateau's
8 Week Weights Plan
8 Week Cardio Plan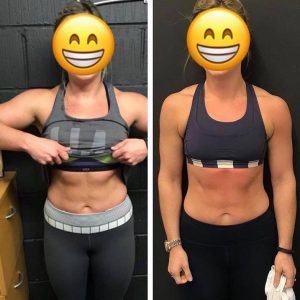 Nutrition- how it works
Calculate your fat loss calories
Select foods you like from a selected list, then create 3 different meal templates.

 

You choose the food/serving size
Training
4 day resistance training programme
Cardio programme
home ab routine
lower body/upper body mobility routine
Support/accountability
Gain access to the 8 week fast fat loss private support group
Access your own app to upload and track your progress pictures, measurements and weight
Weekly weigh ins and progress pictures
This is not like most 'diet' plans that give you a meal plan, often with foods that you don't like and endless amounts of fish and broccoli.  I felt it's important to have some flexibility to the nutrition plan to avoid boredom and improve dietary adherence, which is very important for the success of any fat loss programme.  However this is a fast fat loss plan, so i wanted to create some structure and boundaries, to to make sure you get the results in the short amount of time.
Want to get started? Are you ready to ditch the excuses and achieve results that are so much more than just a six pack.
Buy now by clicking the link below